Have you ever wanted a smart home or business? A place that's intuitive, impressive and easy to use? At SAV, we are committed to helping you find the best solutions for your unique lifestyle. Customizable solutions perfect for all sorts of spaces and budgets, aimed to make life at home, or at the office, more convenient and enjoyable. We'll create a personalized and enhanced lifestyle experience that's tailored just for you.
Enjoy your favorite music in one room or throughout your entire space. From simple background music systems to dedicated high performance listening rooms, or as simple as a 2-channel system and turntable, our team will put you in control and help enhance your music listening experience.
Take control of your entertainment space with ease, from the lights and shades, to the climate, the audio, and all your entertainment gear. We will not only help you intuitively control your space, we will help you create an aesthetically pleasing, comfortable, and satisfying environment precisely designed to provide optimal cinematic experiences. Whether you're looking for an entertainment space in 4k with surround sound, a home theater, or something custom, our integrations are guaranteed to please.
Enhance your home or business with a simple, integrated, intelligent system, and fabrics for all shade styles, giving high performance shades the beautiful and functional fabrics they deserve. Our systems will not only intuitively control the natural light of your environment, from enhanced wall plates to smart devices, they will create an aesthetically pleasing look and feel. Let us help inspire your shades, blinds, and window treatments.
The perfect atmosphere is at your disposal. SAV Digital Environments is your fully-integrated automation and control solution for lighting, including advanced technologies such as human-centric lighting (HCL), which dynamically changes throughout the day to precisely mimic the color temperature and intensity of natural light outside.
Let us design you a control system that works seamlessly with rest of your technology, and maximize efficiency, convenience, and enhanced levels of comfort throughout your space.
Consistent peace of mind knowing the things held most dear to you are protected and secure, being able to manage, monitor and check in from wherever, whenever, providing you absolute control of your security.
Whether you are a home owner, small business or large commercial enterprise, SAV Alarm has the right security solution for you. Home or away, you can count on our solutions to help keep you safe, secure, and connected, all while providing a level of comfort, simplicity, and convenience that is second to none.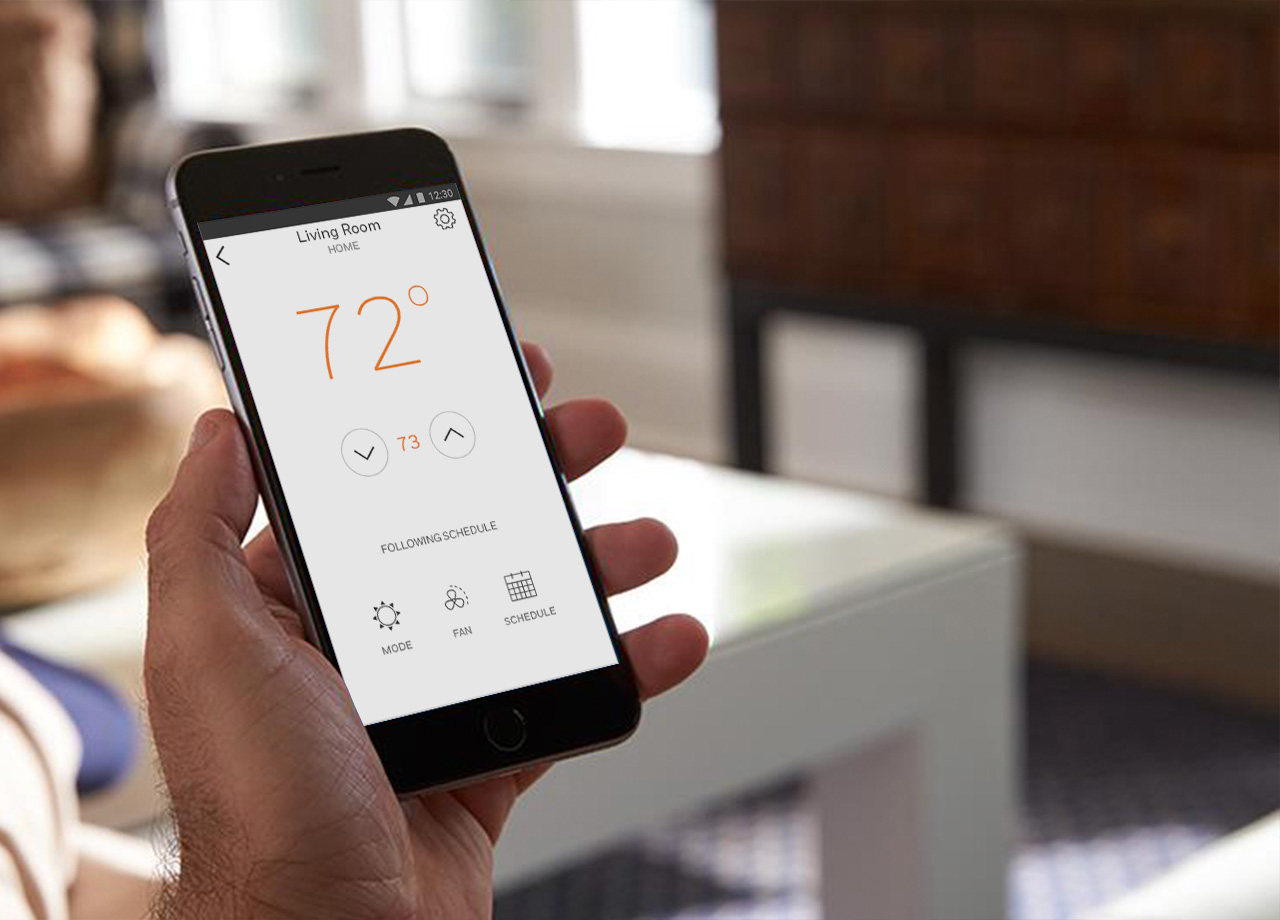 Tie intelligent and modern climate control into your home automation system with SAV Digital Environments. With intuitive, full-color high-definition touch displays, and smart devices that are easy to read and understand, you will be able to customize and enjoy your space without limitation.
Let your climate technology adapt to your home's heating and cooling cycles to help deliver the optimal temperature at the right time, or take full control and customize your comfort levels at a moments notice.
A strong, reliable network is the backbone to every smart home or business, and you shouldn't have to settle for less. Your network is the foundation of something you use each and every day, and dependency on it can create stressful situations when it does't work the way you need it to. Let us help you achieve a fast, dependable network.
From enhanced wall plates, smart devices, remotes, touch panels and even voice, we will help you achieve personalized control of your environment. Lighting, shades, audio, video, security, and so much more, all in the palm of your hand, with a simple tap of the finger, or the sound of your voice.